Director Teddy Chen and producer Peter Chan, who are behind the 2009 blockbuster "Bodyguards and Assassins" ("Shi Yue Wei Cheng"), have come together again for a new action movie entitled "The Flying Guillotines" ("Xue Di Zi").
The new film is about an elite team fighting for belief and justice, producer Peter Chan was quoted by the "Information Times" as saying.
Director Teddy Chen added that the characters would use a secret weapon that would be "the bloodiest ever appearing on the Chinese screens."
A concept poster has been released which sets a horrific tone for the film - costumes are arranged to resemble eight headless men; the tagline reads, "Watch your head."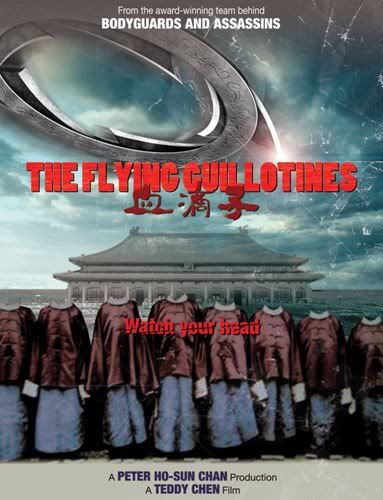 Ethan Ruan ("Monga") and Huang Xiaoming ("The Message") are the only confirmed actors so far.
The US$15-million movie will start filming in April. The company, We Distribution, is pre-selling the film at the ongoing Berlin International Film Festival.